Kurashev & Jones
The rumored re-signings of RFA forward Philipp Kurashev and defenseman Caleb Jones are finally done. The amount and term are no surprise. If one of them is a potential dark horse to grow into a bigger impact player this season, bank on it being Kurashev. With consistency, he can be valuable in the middle 6 and on both special teams.
--
Korchinski, Nazar & Rinzel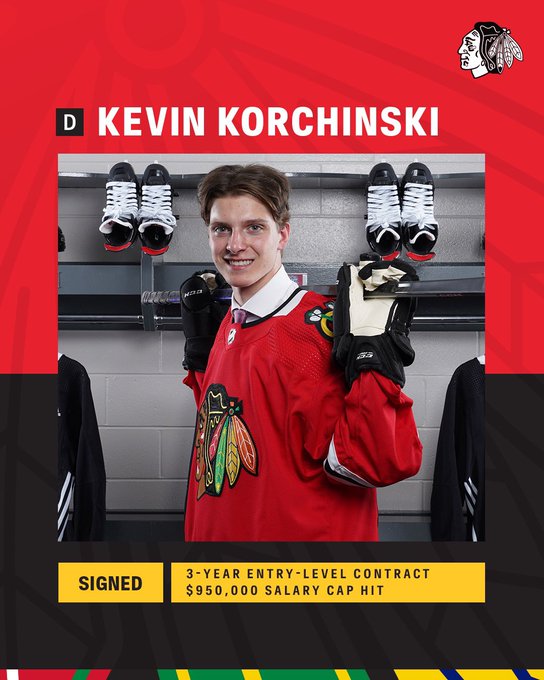 With the Blackhawks inking Kevin Korchinski -- who was the first of their three 2022 1st rounders -- Frank Nazar as the second will play NCAA for at least a year after which sign his ELC. Korchinski and Nazar may have similar timelines to the NHL (3-4 years). Sam Rinzel as the third may have the longest timeline (5-6 years) so his ELC may be after 2-3 years of college.
--
World Junior Championship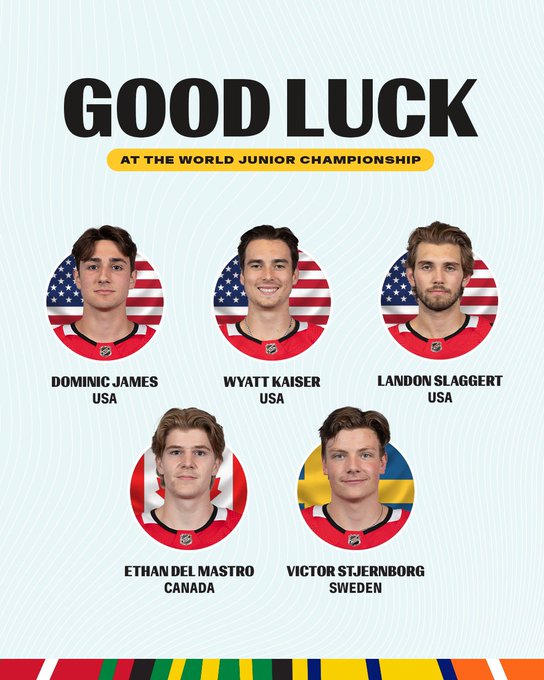 These five Blackhawks prospects playing at the World Junior Championship could be a future dynamic shutdown unit if they all make it to the NHL and thrive. All play a tight defense, hustle, and compete. Wyatt Kaiser and Landon Slaggert may have the goods, though, to play much greater roles. Think Duncan Keith and Andrew Shaw in terms of style.
--
One Last Shift
There's no easy way to say this but this is my last blog for HockeyBuzz. My time and energy need to be devoted to family and health for the foreseeable future.
Thank you for all who read this space and for those who also engage on the message boards. I have deeply appreciated your support and readership over the past few years.
Much appreciation to the HockeyBuzz administration for this opportunity. And a huge shout out especially to previous Blackhawks writer Tyler Cameron for trusting me to take the reins and being an excellent mentor and friend.
Be safe and healthy, everyone.
--
See you on the boards!
Join the Discussion: » 47 Comments » Post New Comment